Contact
Projects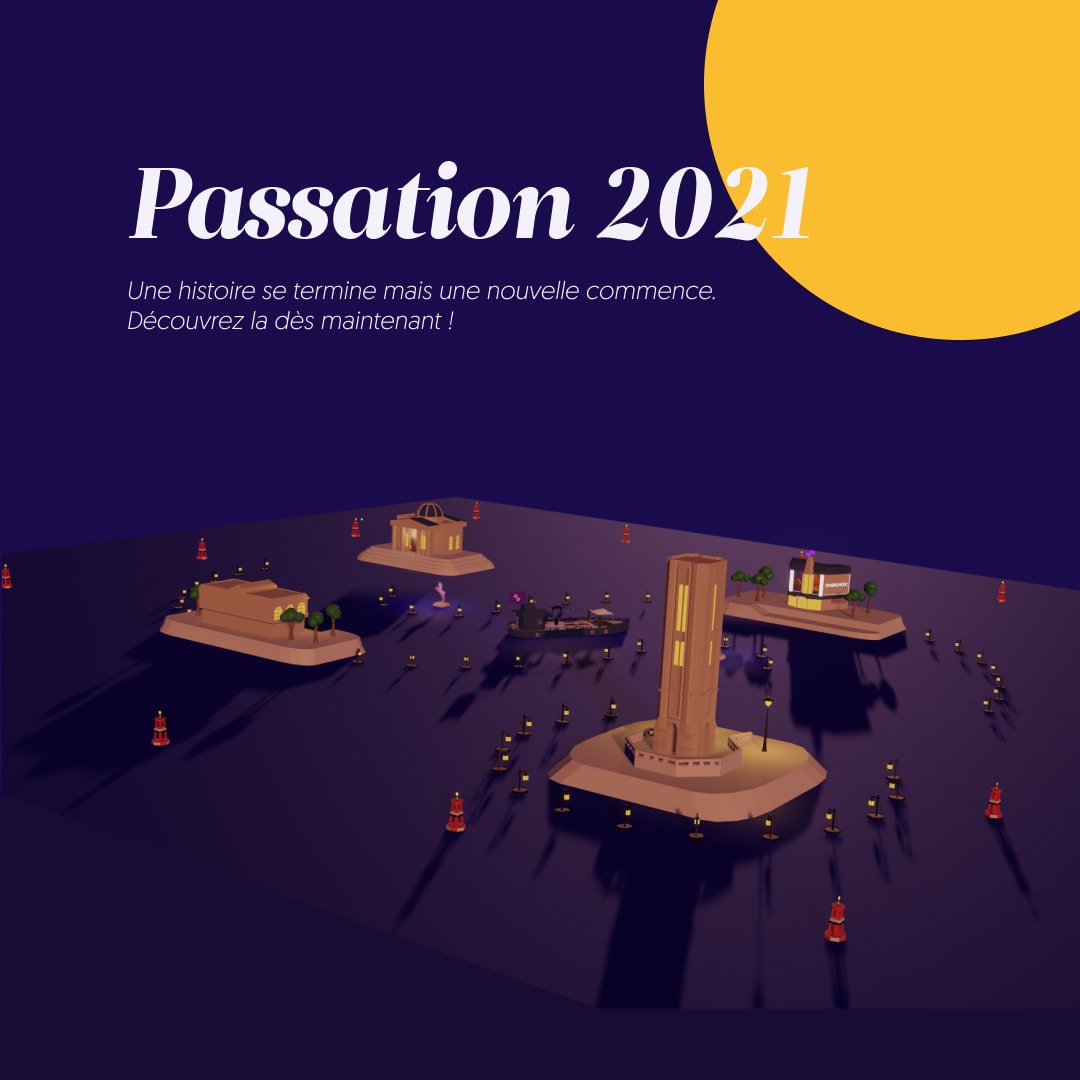 Passation 2021 | Synerg'hetic project
Synerg'hetic is a Junior-Enterprise, specialized in digital, that designs with its clients the most adapted solutions to meet their needs. As the 20-21 mandate of Synerg'hetic ended its year, the mandate of 21-22, of which i'm a part, wanted to create a digital experience and portray the team throughout a virtual trip. For this occasion, i created 3D elements such as the Tower and the Theater.
3D designer
Modeling, Texturing, Lighting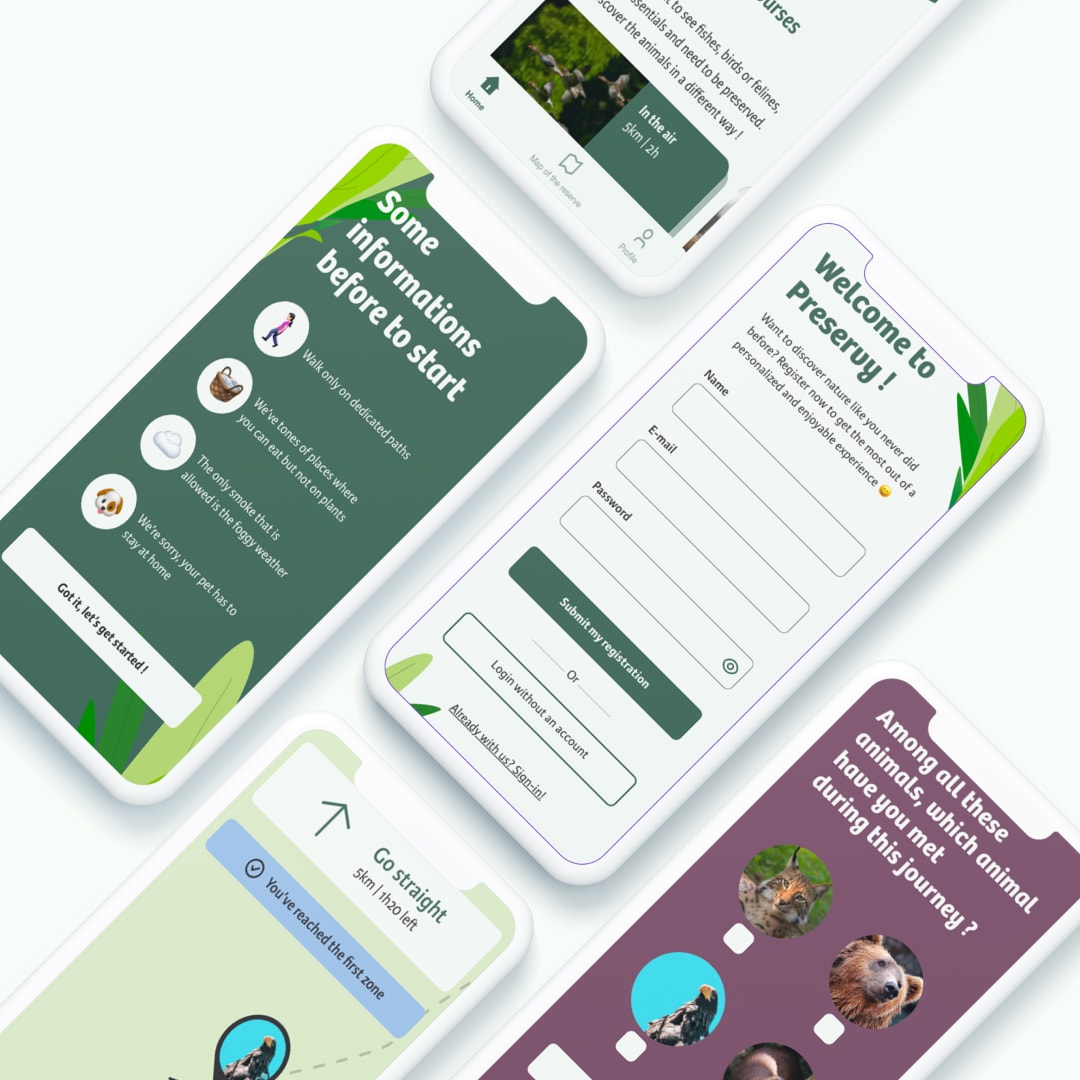 Preservy app | Design challenge
How to design an app for a nature reserve that wants to create discovery trails for visitors and make them aware of the environment ?
This was the problematic we were supposed to solve. I participated in workshops to determine the challenges and the userflow which helped me to find solutions and design the application.
UX/UI Designer
Maping, wireframing, designing mock-ups, prototyping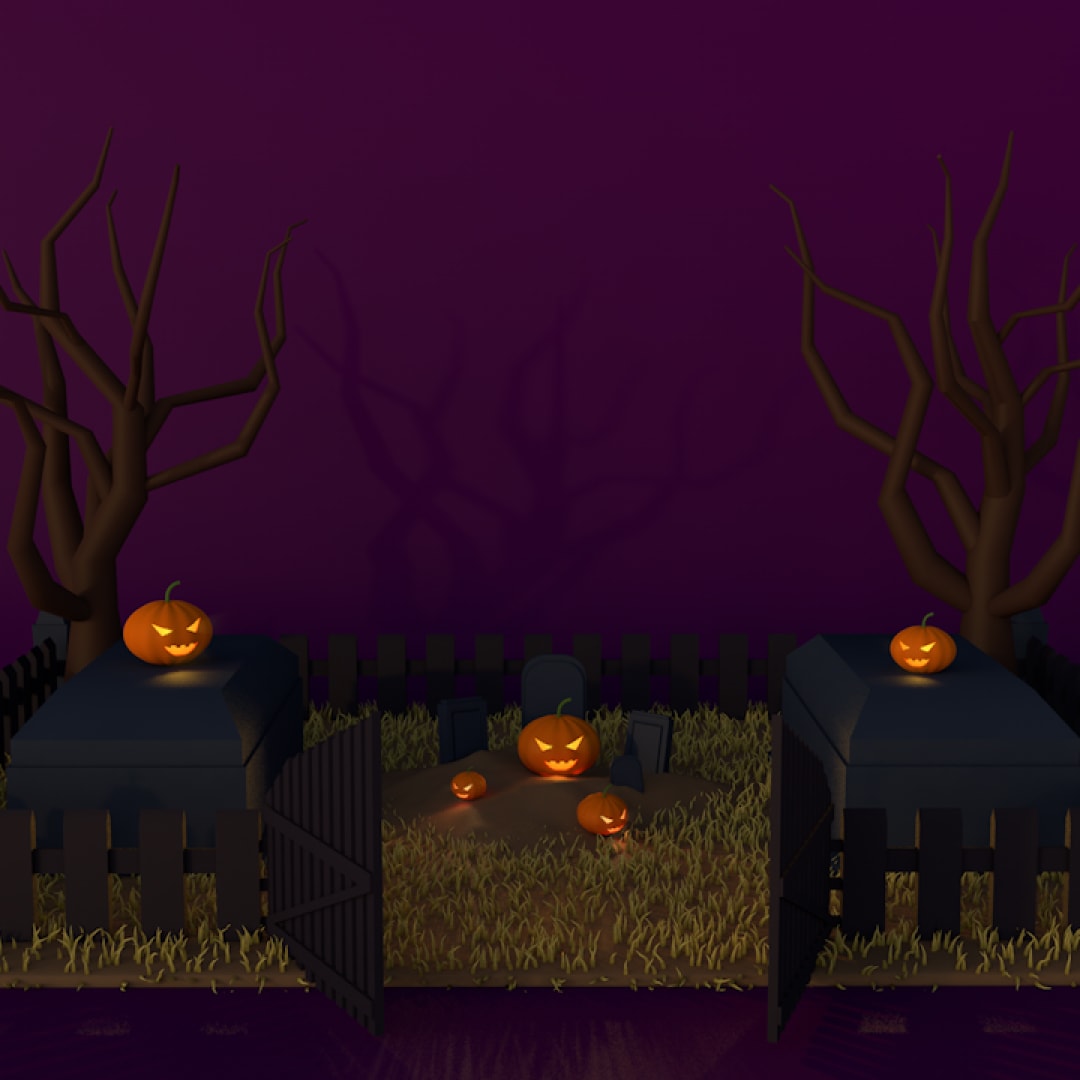 3D Halloween | Personal project
As i wanted to create a 3D scene, i was inspired by Halloween's vibe and decided to make 3D pumpkins, trees and graves. I modeled and textured the objects based on a friend's drawings, then added lightings.
3D designer
Modeling, texturing, lighting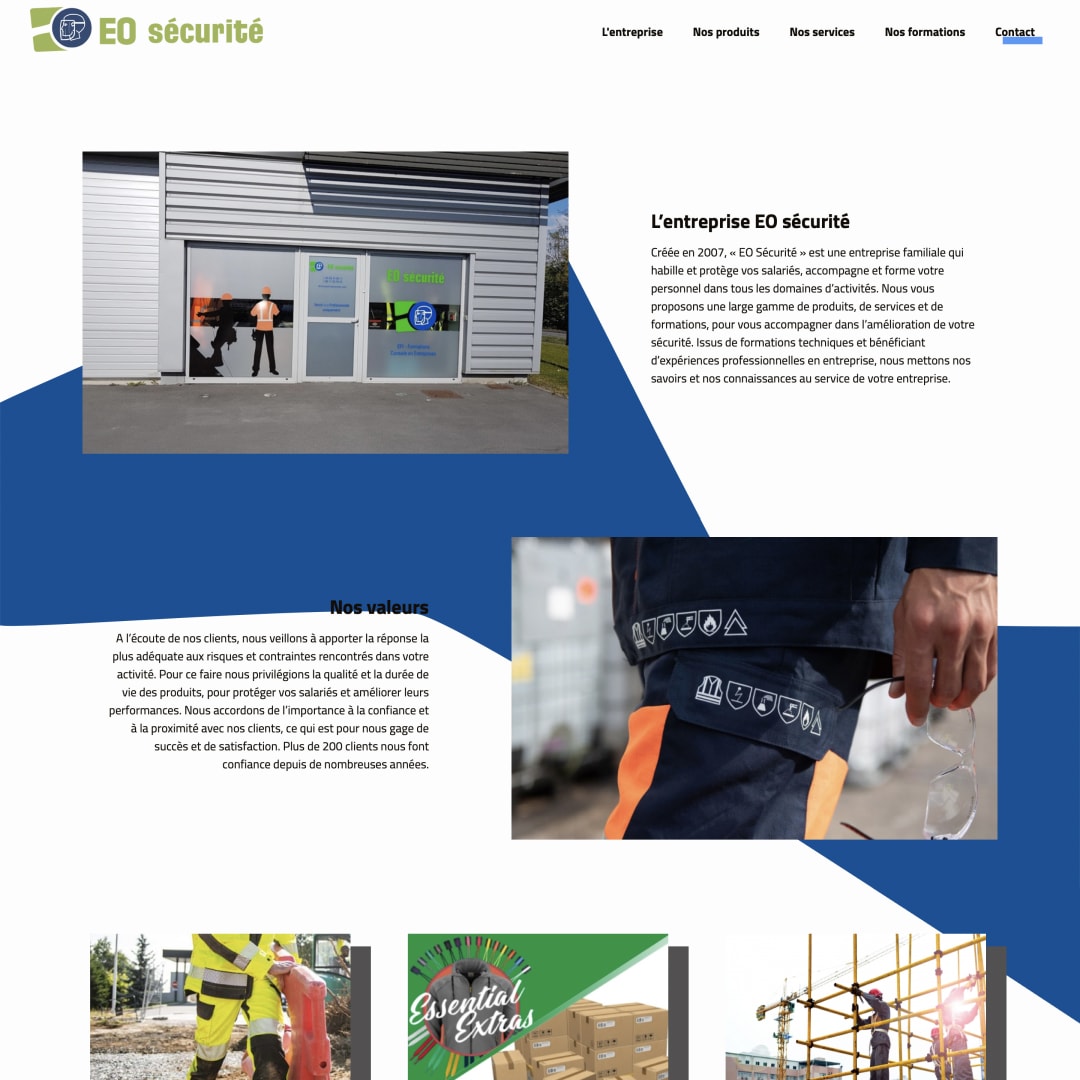 EO Sécurité website | Freelance
EO Sécuité is a french company that dresses and protects employees with specific equipments.
As a team, i worked on the redesign and development of the company's website. I worked on the choice of the colors and typography then i developed the "formations" page.
Developer
HTML, SASS, Javascript, CMS
Graphic designer
Typography, colors
Hello!
I'm Tina, currently in my first year of a Master degree of digital transformation and communication. As a creative designer, i like to build new interfaces, visual identity and explore new experiments in 3D or web development. Finding solutions in teamwork while having fun is what i value the most.
I'm currently looking for a 6 month internship as a Product Designer in may 2022, so don't hesitate to check out the contact section and let's get in touch !